Manage Remote Desktop Services from Anywhere

We are happy to announce that ITmanager.net 7.2 now supports managing Microsoft Remote Desktop Services (RDS/Terminal Services). You can now also:
View Connections, Servers, Session Collections and more
Disconnect and Logoff Sessions
Send Messages to Users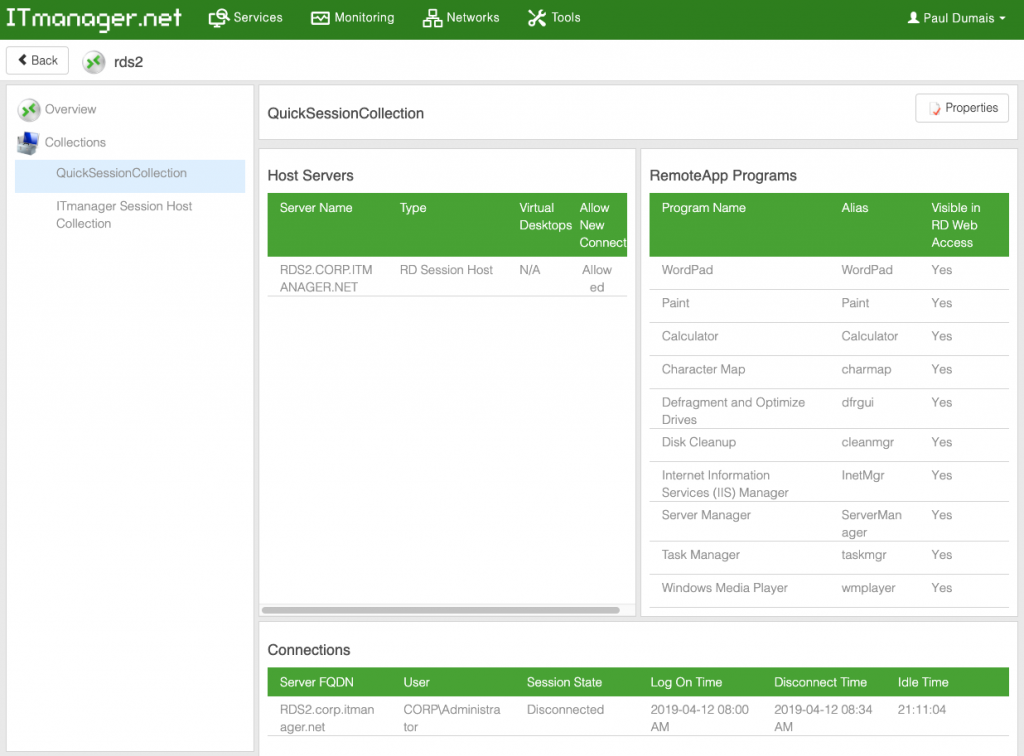 Support for managing RDS environments in both Session Host and Virtual Host configurations as well as RemoteApp and Virtual Desktops.
Requirements for 7.2
Version 7.2 is compatible with RDS on Windows 2012 R2 or higher. Simply add your RDS Connection Broker as a Windows server in ITmanager.net and you will see a new icon appear to manage Remote Desktop Services.
Support for managing RDS is available in our iOS, Android and Web app. You should have already received the 7.2 automatically. If not, you can update within your App Store.