How to Monitor Event Logs
We support monitoring Windows Event Logs,  but right now the UI will only allow you to monitor for Error events in the log files.  To do this simply click "Add Monitor" then "Windows", then select Metric "Event Logs".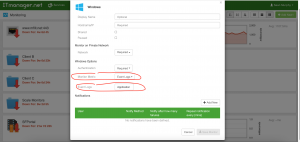 Then fill in the Event Logs field. In above case we used "Application" as the example
Still have questions?