We are happy to announce the release of ITmanager.net version 7.4. This release includes many features that you, the customer, have been requesting and we're excited to be able to bring them to you. These great new features include:
– iLO & DRAC Management: See the System Health and all device information, power off, power on and reset systems as well as enable and disable the UID Identifier Lights, change the One-time Boot option and see a screenshot of the server.
– Windows Session Management: See who is logged in, log off users, and send messages.
– Windows Local Users & Groups: Create, edit, delete, reset passwords as well as enable/disable and unlock users or groups.
– Saved Scripts: Create a list of saved scripts and send them quickly when performing SSH, Telnet, PowerShell, RDP, VNC or VM Console sessions.
– Dark Mode for iOS devices.
– G Suite Management for Android users: See users and groups, reset passwords as well as enable/disable accounts.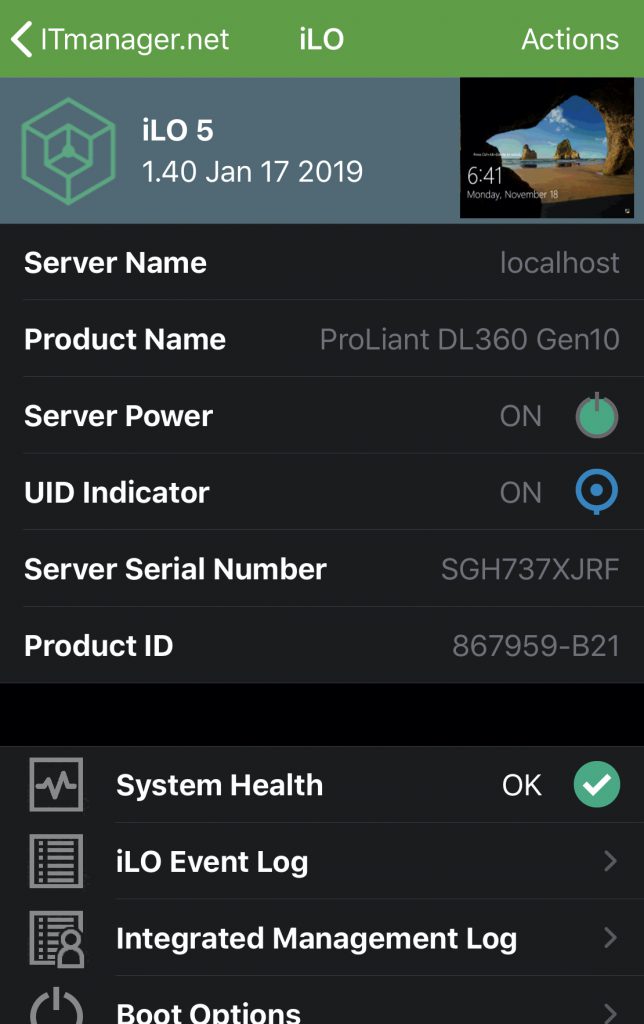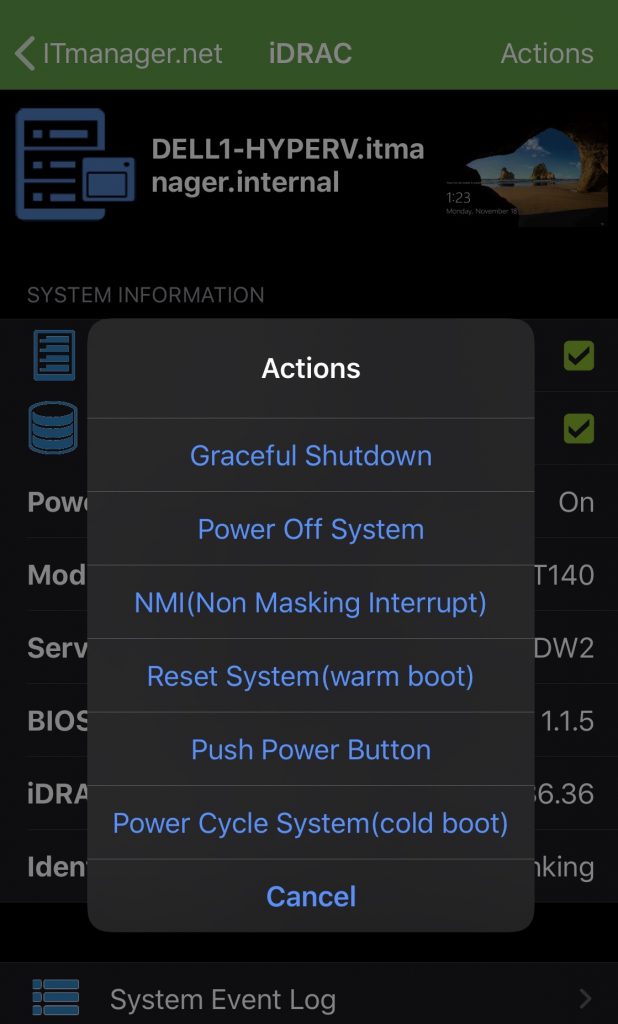 The ITmanager.net mobile apps should have been updated automatically from your preferred app store. If you did not receive the auto-update to version 7.4, please click on the following links to do so:
If you would like to be an advanced beta tester for any further releases of ITmanager.net or if there are any other features you would like to see in ITmanager.net please don't hesitate to contact us.
We would like to thank you for your continued support of ITmanager.net!