Note: [Versions + redfish]
1. To add the Dell iDRAC Service click the "+" button in the bottom right corner of the services menu. You will see this dropdown list: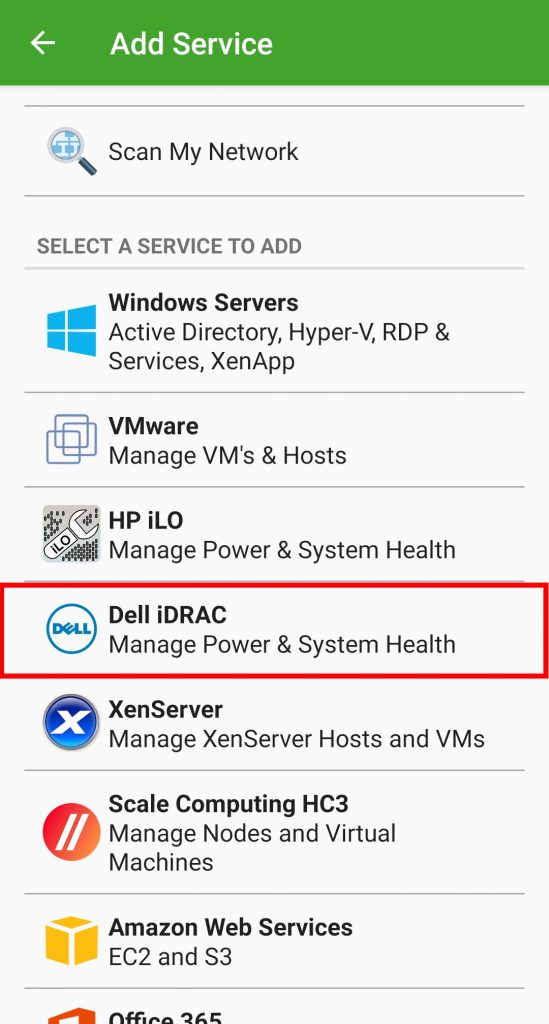 2. Click on the Dell iDRAC option.
3. Configure your Dell iDRAC settings.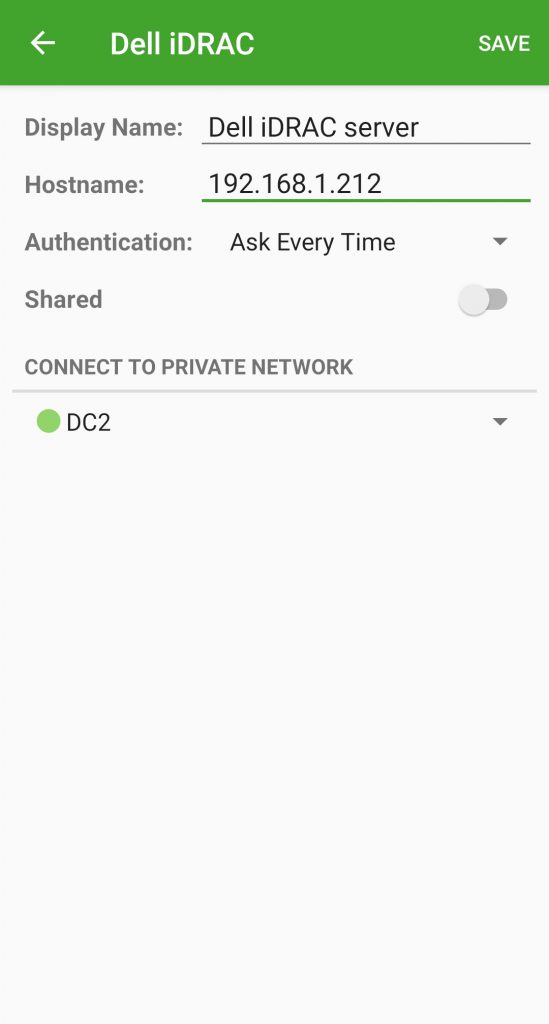 Note: In the field "Connect to Private Network" choose the ITmanager.net Enterprise Server you have setup, if you have not set up the Enterprise server you can download it from here.
4. Click Save in the top right corner.
5. After saving your connection, Dell iDRAC should now be displayed in your list of Services.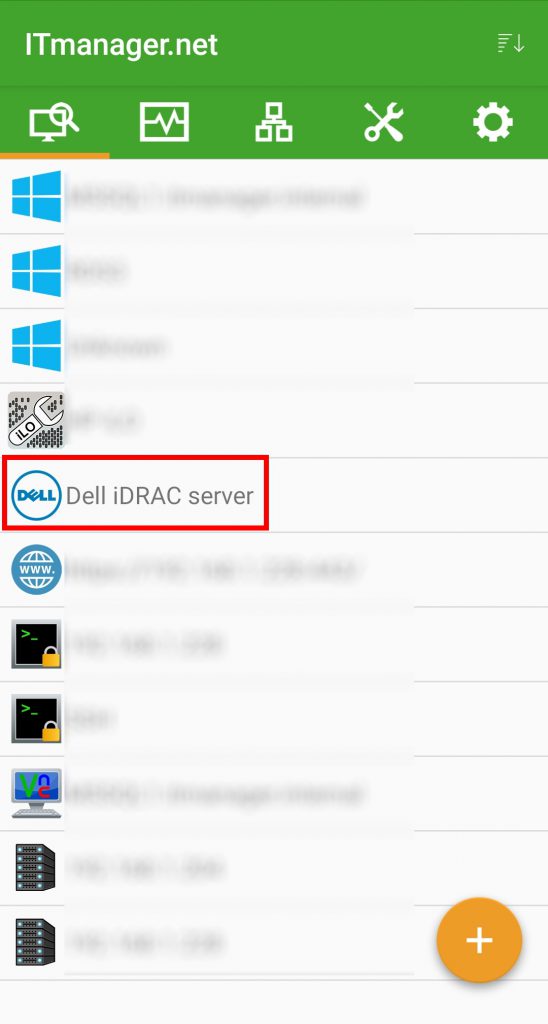 6. Click on the Dell iDRAC in your list of Services and you will connect to your Dell iDRAC home screen: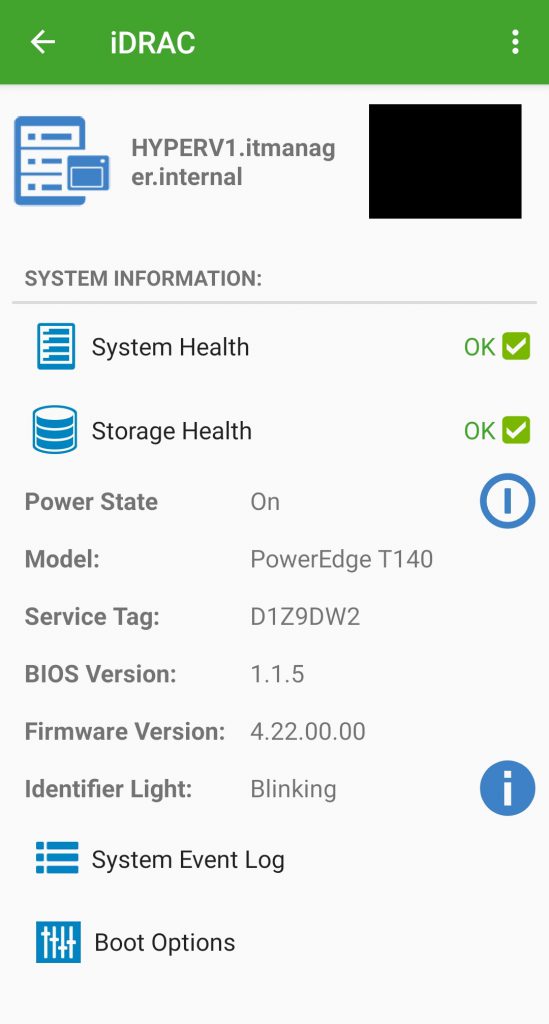 Still have questions?