Rancho Valencia Resort & Spa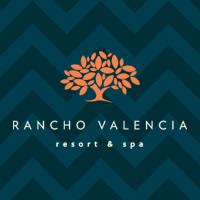 Since its opening in 1989, the award-winning Rancho Valencia Resort & Spa – Southern California's only Relais & Châteaux property – has garnered a reputation as one of the most sought-after five star resorts. It is a sanctuary on 45 acres, an all-suite property near Del Mar, California. Among the property's offerings are 49 casitas and two distinctive restaurants.
How ITmanager.net Helps
Omid Arjomand is the Director of Information Technology at Rancho Valencia and is providing support for 118 full-time personnel and guests. He fully utilizes the available monitoring tools of ITmanager.net because they are straightforward, easy to setup and deploy while providing all the details an IT Administrator needs.
ITmanager.net's ability to monitor with alerts is used at Rancho Valencia and Omid confirms that being able to know that Virtual Machines and switches were being monitored in real time allows him to leverage his time and resources on upgrades and network improvements rather than depending on preventative maintenance.
"ITmanager.net plays a vital role as a secure remote monitoring access tool. Ever since we deployed ITmanager.net on our network for the first time, we were able to discover many vulnerable switches and devices. Having this information in real time allows us to replace and upgrade hardware before it's too late and costly. We have saved so much in capital expenditure by knowing exactly what needs to be replaced and upgraded. ITmanager.net is simply a no brainer IT tool for any tech out there. Must have. Thank you." – Omid Arjomand