Dallas Network Services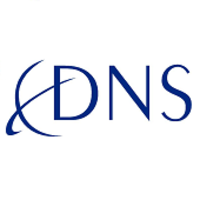 Dallas Network Services was founded in 2000 with a single mission: to be the most successful, creative and ground-breaking consulting agency in the Dallas/Fort Worth, Texas area. Today this Managed Service Provider (MSP) takes a 'white glove' approach with its business clients by offering weekly, biweekly, or monthly network maintenance schedules. Each client receives an account manager who is also on call 24 hours a day. Today, the firm counts 80 networks under management.
How ITmanager.net Helps
Stewart Loucks is the Senior Account Manager at DNS and says the company lives and dies by remote monitoring. His account managers need quick, reliable and source relevant alerts when systems go down. He uses ITmanager.net's features to complete RDP, HyperV and VMware console control tasks along with AD changes and password resets and also values service controls, printer queue access, event viewer log access, PowerShell command access, along with Task Manager, Task Scheduler, Windows update, Windows OS restart, and shutdown. All the tools he needs are in ITmanager.net and make it one of the most affordable toolkits under license.
Because monitoring with IT alerts is one of ITmanager.net's most widely used features, Stewart has set up most alerts that notify him via the in-app alert and SMS text so that when he is in transit he can hear details over his car's infotainment system and work with a technician or the client to minimize downtime.
Finding the right tools in the right place at the right time is a priority for the team at ITmanager.net and Stewart believes the software allows him to spend less time behind his computer but also to be more technically engaged with his clients. He thinks the fact that alerts are also delivered over the Apple Watch app demonstrates the company's commitment to staying on the mobile first forefront.
'I can cite numerous occasions where it is evening and I am on the couch with the family watching a movie and I receive a text from someone that a report isn't running or their software isn't working. I can literally open the app, choose the saved Windows service tool and click 'reboot' without even having to log in to the server." – Stewart Loucks