Clearpoint Business Group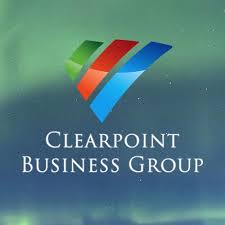 Clearpoint Business Group in State College, Pennsylvania was founded by Alex Mellott, a young ambitious serial entrepreneur who has built a creative agency that also leverages his IT expertise for small business clients across the state. CBG's portfolio of service includes cloud hosting, technical support, and consultation along with social media curation, graphic/video design services, and analytics.
How ITmanager.net Helps
Alex currently supports 200 end users and delivers his technical expertise through his managed service offering. He uses ITmanager.net's Active Directory features to create user profiles, reset passwords and maintain user accounts. Alex believes that ITmanager.net is the only service that has an extensive and robust platform for managing VMware VSphere clients. He also values ITmanager.net's tighter integration with AWS allowing his team to expand on infrastructure in the public cloud and maintain a single repository on cloud infrastructure.
One of the significant efficiencies that Alex likes includes ITmanager.net's integration with the Pagerduty alert system. This level of integration has given the CBG team an ability to monitor on-premise networks that are secured behind firewalls and integrate them into an existing monitoring framework with Zabbix, PRTG, and other remote monitoring services.
"We subscribed to ITmanager.net because we were looking for a simple and cost-effective way to manage our growing infrastructure. As a small business, we were focused on functionality without "breaking the bank". ITmanager.net is the only platform that has the features we need at a cost that makes sense. Additionally, the customer service and support we've received from the ITmanager.net team have given us confidence that we made the right choice." – Alex Mellott